The Standing Committee of the Convention on International Trade in Endangered Species of Wild Flora and Fauna (CITES) has released a recommendation that Nigeria and two other countries implicated in illegal wildlife trade should be sanctioned.
The 66th meeting in Geneva recently demanded that Nigeria, Angola and Laos People's Democratic Republic be suspended from commercial trade in CITES - listed species to stem the illegal rhino horn and ivory trade.
Some weeks ago, Singapore authorities intercepted and seized an air shipment of illegal ivory and pangolin scales from Nigeria, worth $1.3 million at the Changi Airfreight Centre. The 0.8 tonne shipment originated from Lagos and was on its way to Vientiane, Laos via Singapore. The shipment was labeled "complete wigs of synthetic textile materials".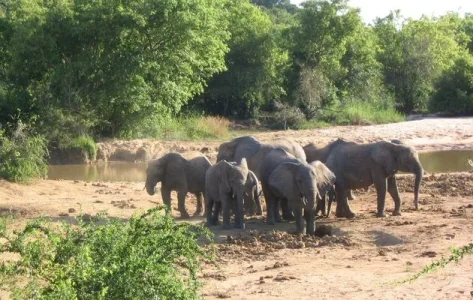 But when Singapore Customs and Agri-Food and Veterinary Authority of Singapore (AVA) officers inspected it, they found 255 pieces of raw elephant tusks weighing about 505kg, and pangolin scales weighing about 324kg.
CITES was established as a response to growing concerns that over-exploitation of wildlife through international trade was contributing to the rapid decline of many species of plants and animals around the world. The Convention was signed by representatives from 80 countries in Washington, DC, on March 3, 1973, and entered into force on July 1, 1975. As at January 2016, there were 181 parties to the Convention.

Read More: Guardian