Top politicians may have hijacked President Muhammadu Buhari-led federal government N5,000 cash for the poor and vulnerable in the society.
The Presidency had two weeks ago announced the payment of the stipends to the poor through the Conditional Cash Transfer of its Social Investment Programmes.
Investigations conducted by PUNCH Newspaper in Borno, Kwara and Bauchi showed that top politicians were the ones choosing people to benefit from the scheme.
Potential beneficiaries also alleged during separate interviews that they were not carried along, despite the fact that they fall within the catchment area.
Also, contrary to widespread belief that the N5,000 will be shared per person, the administrators of the scheme in Kwara were observed giving N5,000 to an entire household.
The Ekiti state Commissioner for Information, Youths and Sports, Mr. Lanre Ogunsuyi, faulted the list being used by the Federal Government to pay the money, and insisted that it was different from that compiled two years ago by the World Bank.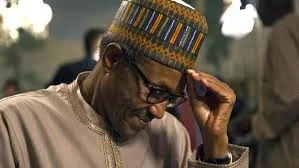 Besides, he said, anyone operating a bank account should not be categorised as a poor person which the scheme was meant for.
According to him, the programme is bereft of definition and is deceitful as to who is qualified.
"It is highly politicised by the federal agencies handling it. The first set of states that qualified did so because they have a social register. But in the case of Ekiti, they jettisoned the social register.
"They are compiling their own list in the air. The modus operandi is also faulty because you can't have a bank account if you are indeed poverty stricken. It is spurious that through out 2016 the Federal Government did not commit money to the scheme even after withdrawing from the account.
The people receiving the money are not the same people compiled by the World Bank; probably their names were compiled in a political meeting. It is possible that somebody benefiting from the state social scheme will still benefit from the Federal Government's N5,000.