Auditor General of the Federation, AGF, Samuel Okura, yesterday, said that the office was under-funded by the Ministry of Finance to carry out its functions.
Okura, who disclosed this during the budget defence of N2.986 billion appropriated to the office with the Public Accounts Commission, PAC, against the N5.82 billion it proposed, said with what had been voted to the office, it was difficult for it to do its work well.
He said some people were afraid that if the office had enough funding, it would be able to expose ills in the ministries, departments and agencies. According to him, staff of the AGF's office do not have accommodation, which makes them attach with the Ministry of Finance, thereby compromising on their official assignments.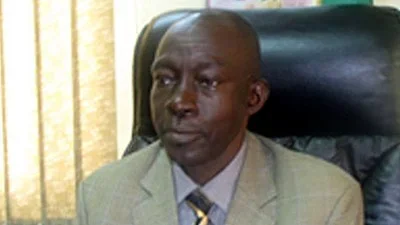 He said of the total of N2.986 billion voted to the office in the 2016 budget, N1.881 billion was for personnel cost, N654 million for overhead, while N450 million was earmarked for capital projects.
Members of PAC, chaired by Ibrahim Baba, frowned on the poor budgetary allocation to the AGF office, noting that the poor funding of the office had made it difficult to tackle corruption in the various government agencies. The committee advocated that the AGF should be funded through first line charge so that it would be independent and effective in discharging its duties.
- Vanguard