Fresh trouble is brewing for the cash-strapped Federal Government as the Revenue Mobilisation, Allocation and Fiscal Commission (RMFAC) yesterday declared that the presidency was wrong to have arrogated to itself the control of revenue generated by some 31 agencies.
RMFAC is charged with revenue mobilisation and distribution among the three tiers of government.
Besides, against the backdrop of rising support for the Central Bank of Nigeria (CBN)'s effort to revamp the economy, stakeholders in the banking sector under the aegis of the Bankers Committee yesterday urged that education and health tourism should be added to the list of 41 items denied foreign exchange (forex) through the official window.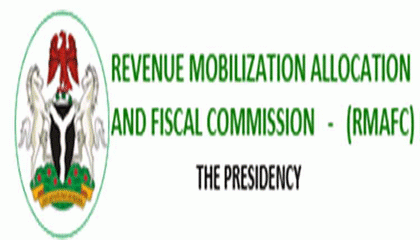 According to Guardian, RMFAC is claiming that the revenue so generated ought to be remitted into the Federation Account where it would be distributed to the three tiers of government at the monthly Federation Accounts Allocation Committee (FAAC ) meeting.
Accordingly, RMFAC has drawn the attention of the National Assembly to what it described as an aberrant action by the Federal Government, and is asking for the abrogation of the decrees setting up such revenue generating agencies and to be properly legislated upon and set up by acts of the National Assembly.
The implication of the action being undertaken by RMFAC under its Acting Chairman, Shettima Umar Abba Gana, would see the Federal Government losing control of revenue generated by these agencies.