The Senate Leader, Senator Ali Ndume, on Friday, reacted to the controversy issues trailing the outrageous sum budgeted for the purchase of official vehicles for the Senators.
The Senate Leader, while speaking on Channels Television, said it is wrong to expect Senators to use coastal buses when carrying out their oversight functions while Local Government Chairmen and Ministers have official vehicles.
"Look I am a senator representing 9 Local governments. A Minister was appointed, 36 of them. All of them are driving a convoy of at least 4 cars. By protocol I am the senate leader. For example, I came with a car. I don't mind for example but what happens to my rights and privileges. For me personally, I don't care about driving a particular car. I move with any car but what happens to my rights and privilege as a Senate leader."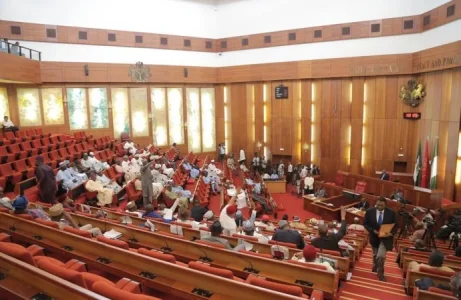 It would be recalled that N4.7 billion was reported to have been appropriated for the purchase of cars for the 109 Senators that make up the upper legislative chamber of the National Assembly.
The senate leader said: "Money has been budgeted but the budget has not been passed and you know there is this public debate going on that Senators should not buy cars."