Primate Babatunde Elijah Ayodele is the head and founder of Inri Evangelical Spiritual Church has said that by 2035, the country, Nigeria, will be no more.
Primate Ayodele stated this in a chat with TribuneChurch – Sunday edition of Tribune Newspapers.
The spiritual leader said" "No government can stop the disintegration of Nigeria. Only God can stop it. Note my words: only God can stop Nigeria's disintegration, but it is not yet time.
"By 2035, Nigeria will be no more. Five nations will come out of the country. Two will be greater than three".
On the country recession, Primate Ayodele said the government must do something more rewarding about the issue of agriculture.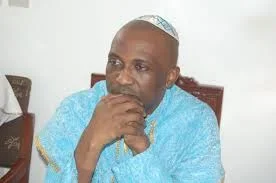 "The agriculture sector must be taken seriously and strengthened. Churches with many parishes should invest in agriculture.
"Many young churches are struggling. Mega churches should be encouraged to go into agriculture. Churches are to help people. That is what we are doing. Churches must get involved in mechanised farming.
"There should be changes in the Central Bank of Nigeria. The same thing should be done to the NNPC. Nigeria's oil will not exist in 10 years time. The quality of our oil will drop".