Super Eagles defender Kunle Odunlami is confident that the reigning African champions will qualify for the 2015 Africa Cup of Nations in Morocco.
Nigeria are currently third in group A having gotten just a point in two matches,with Congo and South Africa occupying the top two positions.
Odunlami urged Nigerians to keep up faith with the national team, saying that the Keshi-led team have what it takes to qualify for the championship.
"I'm certain we'll qualify for the 2015 Africa Cup of Nations coming up in Morocco next January.
"I don't think there is any reason for panic or anyone to lose sleep over the possibility of us making it to Morocco.
"We did our best in Cape Town against South Africa to amass the maximum three points but we ended up with a point.
"At least we didn't lose the game, which would have spelt doom for us. We came back with something and we'll work on the point.
"Of course South Africa are coming here and that's a certain three points in the kitty for us.
"We'll visit Congo and deal ruthlessly with them to fetch us another three points and we're positive to earn six points at the expense of Sudan.
"That in all adds up to 12 points including the point in our kitty that takes us to a maximum of 13 and I'm quite sure 13 points will give us one of the group's tickets to Morocco.
"The scenario above looks daunting but we're determined to do whatever it takes to make it a reality.
"We've been on this path in the past and we still went ahead to qualify, this time won't be an exception," Odunlami told Supersports.com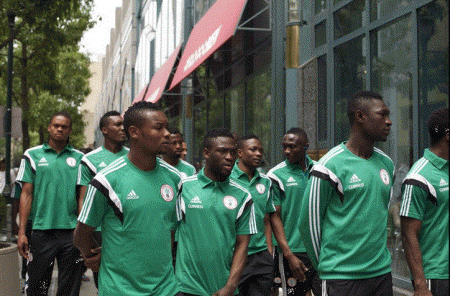 Last edited by a moderator: