The Air Force has vowed to ensure that remnants of Boko Haram terrorists are not allowed to regroup again in any part of the country to pose a threat to lives and properties.
Chief of Air Staff (CAS) Air Marshal Sadique Baba Abubakar stated this yesterday while giving account on the activities of the Air Force in 2016.
He said the Nigerian Air Force was expanding its operations to checkmate security threats in the North-east, South-south, South-west and other parts of the country.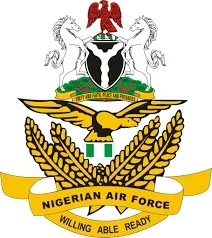 He explained that the incessant cases of insecurity in the country where armed groups in the North-east and some part of the South have continued to hold the nation hostage will be checkmated with the expansion.
Abubakar said: "We are now expanding the structure because we see the need for it. After analysing the threats emerging, we realised that the four commands we have are no longer adequate, and we have established the fifth command with the support of the federal government.