The Nigerian Army has reacted to the news of soldiers killing a vigilante in Edo State and releasing robber herdsmen.
Spokesperson for the 4 Brigade Command of the Nigerian Army, Capt. Mohammed Maidawa, said troop deplored to Ologbo for pipeline protection received a tip off from locals closed to their location of suspected armed robbery activities.
He said the troop mobilised to the scene and engaged armed men at the scene but unfortunately one person who was later identified as member of the vigilante was killed.
"Preliminary investigation revealed that the vigilante group also response to a distress call on the robbery operation.
The vigilante started demonstration but the situation has been brought under control,"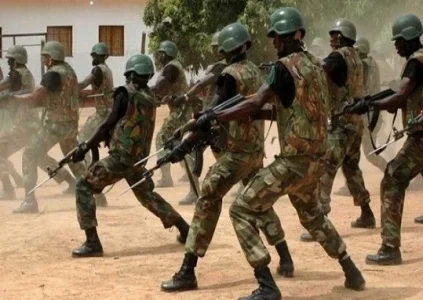 READ MORE HERE