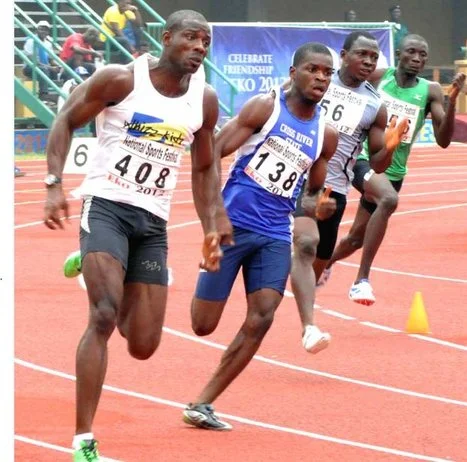 With the 2014 Commonwealth Games just weeks away,athletes have been lamenting about the lack of adequate preparations for the competition.
Such has been the bane of Nigerian athletes going for international tournaments,that they hardly prepare for such competitions only going there to make up the numbers.
It is understood that funds were not released early to prepare athletes for the Commonwealth Games,which has now drawn up doubts whether Nigeria will put up a good show in Glasgow.
The Nigerian contingent are yet to even proceed into camp or go on a training tour preparatory for the Games that commences on July 23rd.
"We are in a state of hopelessness because we do not know where we stand as far as the Commonwealth Games in Glasgow is concerned. It is a thing of shame that no athlete has been sent on training tour for the Games. We fear that this may be our worst outing in the last 20 years" an athlete was quoted as saying on Vanguard Sports.
Meanwhile,captain of the national women's table tennis team Funke Oshonaike has called younger players to have a change of attitude for them to become successful in the sport.
Oshonaike,one of the athletes going to represent Nigeria at the Commonwealth Games also pointed out that lack of preparations could hamper their plans of winning medals.
"The attitude of younger players go a long way in affecting their performance in any competition they attend," Oshonaike told The Punch
"I do tell them most of them that they need to put positive attitudes for them to go far in the sport and win laurels for themselves and the country."
On Commonwealth,she said: "We want to win medals at the competitions we participate in but we do not start preparations early most of the time. If we change our approach to things and go to camp early enough, it will help us win medals at major events.
"Also, our younger players need to attend more competitions to expose at groom them for the task of taking over from us and also to bridge the competition gap between Nigeria and Egypt."