Nigerian-born Mo Adeniran, on Sunday emerged the winner of the 2017 edition of The Voice UK.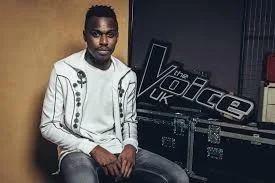 The 21-year-old who currently works night shifts at a hotel was raised in a foster home/ He came the show with his best friend, Max Vickers, who made it through to the semi-finals.
At the semi-final he was chosen by the public to make it to the final. On Saturday night, Adeniran came up against Into the Ark, Jamie and Michelle for the last three places in Sunday's grand final.
The three contestants gave their last performance to win the public vote. The public again voted for Mo to win the competition.