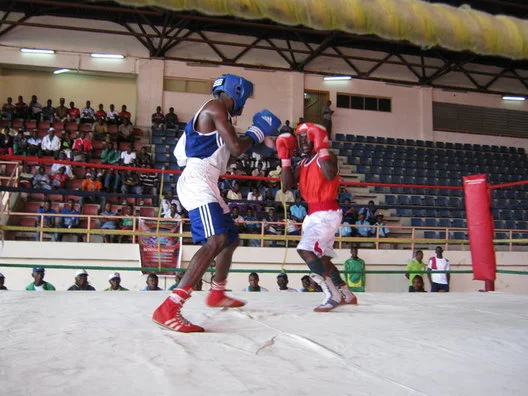 Former Boxing coach Obisia Nwankpa has criticised the Nigerian Boxing Federation for the country's poor outing at the just concluded 2014 Commonwealth Games in Glasgow,Scotland.
Nigeria finished the Commonwealth Games in eight position,winning gold medals in other sports but could only manage to win two bronze medals in boxing.
Boxing used to be one of Nigeria's strong points at international competition,but it now has to play second fiddle to Wrestling,Athletics and Weightlifting.
Obisia faulted some of the coaches Nigeria took to the competition,arguing that they don't have good technical knowledge.
"You don't elevate amateur boxers to become coaches overnight and expect them to achieve anything meaningful at an international championship like the Commonwealth Games,"Obisia told Sports Vanguard.
"No matter how good a boxer is, he can never function as a coach except he is trained for that task."
He equally laid some of the blames on the boxing federation: "The normal thing to do was to organise an open screening or a national championship from where boxers would have been picked. Camp the selected boxers and go on training tours before they travel to the games," Obisia said.
"This was not done. Instead, boxers were handpicked to go to an important assignment like the Commonwealth Games."
"We have a lot of boxers who can still bring honour to this country but those in charge of affairs lack experience and the necessary expertise to bring out the best in them. Most of them running the sport are ignorant and when ignorance takes over a place they turn it to politics.