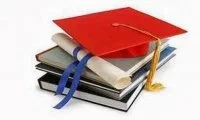 Kaduna State College of Education, Gidan Waya, has concluded arrangements to commence degree programme in some fields of study during the 2014/2015 academic session.
The Acting Provost of the college, Alhaji Lawal Tukur, announced this on Saturday during the matriculation of 100 level regular and part-time NCE students in Gidan-Waya.
The provost said Ahmadu Bello University (ABU), Zaria, had agreed, through affiliation, to assist the college in running, Bachelor of Education Degree courses in English Language, Christian Religious Knowledge, Islamic Religious Knowledge and Geography.
He said other courses included Social Studies, Education Administration, Planning, Guidance and Counseling, Economics and Home Economics.
Tukur expressed gratitude to the State Government for providing the institution with the required facilities, making it possible to affiliate to ABU.
Click here to read more
Source: #NewsWire