Nigerian governors have summoned an emergency meeting over the ongoing probe of how they spent the N522bn Paris Club loan refund which was shared to the states in December 2016, by the Federal Government.
The Director General of the Nigeria Governors' Forum, Mr. Bayo Okauru, stated this in an interview with PUNCH in Abuja on Monday.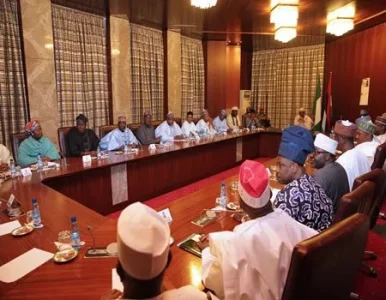 Okauru said the governors decided to meet in order to clarify some of the issues being raised by the Economic and Financial Crimes Commission in its investigations.
"Yes, the governors are meeting soon, probably this week to take a position and address some of the issues being raised by the EFCC," Okauru said.
He, however, said the NGF had nothing to hide in its account.
The Federal Government had, in December, 2016, approved N522.74bn to be paid to the 36 states of the federation as part of the reimbursement for the over-deductions on the Paris Club loan.
Source: PUNCH