The Federal government sent pictures of the newly released 82 chibok school girls to their parents.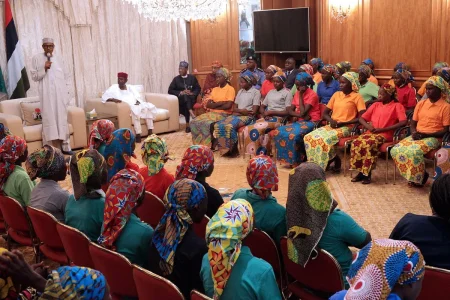 Minister of Information and Culture, Alhaji Lai Mohammed, said this during an interview on Wednesday.
The Minister said, "Chibok is not one village; the girls are from several communities. You need time to contact the parents. The Minister of Women Affairs has met with members of the Chibok association and they have been given pictures and names of the girls and in the next few days, we will get feedback.
"We don't want a situation where somebody's daughter, who is not there, will come all the way to Abuja only to be disappointed while the parents, whose daughters were actually rescued, would be left behind.
"So, it will take a few days to coordinate these things."