The Nigerian Government on Wednesday said it would no longer recognise Taiwan as a country but rather pledged support for One China.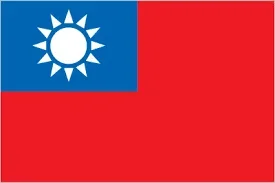 The Minister of Foreign Affairs, Geoffrey Onyeama, stated this while answering questions after a joint news conference with the Chinese Minister of Foreign Affairs in Abuja.
Mr. Onyeama said, "Taiwan will stop enjoying any privileges because it is not a country that is recognised under international law and under the position we have taken internationally we recognise the people of China.
"Taiwan will not have any diplomatic representation in Nigeria and also they will be moving to Lagos to the extent that they function as a trade mission with a skeletal staff.
"Chinese Government does not oppose trading with Taiwan as long as there is no formal contact with the Government that will suggest recognition of Taiwan as sovereign country," he said.
According to him, China does not oppose relationship with Taiwan in the level of trade but not on government to government level.
Mr. Onyeama said the country took the decision to remove any iota of doubt in the mind of the Chinese people. He said on the issue of building trust, the international community had embraced one China and China is a member of the United Nations and we don't want to leave any doubt on the issue.