Nigerian lawmakers on Thursday threw out a bill seeking to make history a core learning subject in the nation's primary and secondary schools.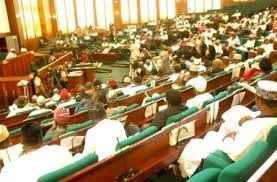 The proposed legislation was rejected by the House of Representatives after members raised concerns about the implication of a language in it.
The bill, titled "A Bill for an Act to Make History a Core School Subject in Nigeria's Primary and Secondary Schools and for other Related Matters," was proposed by Ayodeji Oladimeji from Oyo State.
Mr. Oladimeji said he crafted the bill to address widespread ignorance of Nigerian history – and even major historical events around the world – among Nigerians in primary and secondary schools.
But Mr. Oladimeji's proposal quickly met an opposition, first in the person of Zakari Mohammed and later from other lawmakers.
The opposing lawmakers stated that the parliament does not need to pass a bill strictly for the purpose of mandating history.
They said other key subjects such as English and mathematics are being taught in schools without special legislative backing.
But Mr. Oladimeji said he proposed the bill because he understood that history used to be in Nigeria's early education curriculum but had since been removed.
The Nigerian government reportedly removed history from key subjects in schools in 2009.
Speaker Yakubu Dogara, nonetheless, overruled Mr. Oladimeji's prayers and urged him to go and rework the bill.