Legendary Nollywood actor, Olu Jacobs clocks 75 years old on Tuesday.
The Ogun state born actor is married to iconic actress, Joke Silva.
Silva took to her Instagram handle, to congratulate him.
She wrote: "Happy Birthday gorgeous….75 is not beans. Thank you for all you do for me and the kids…the sacrifices.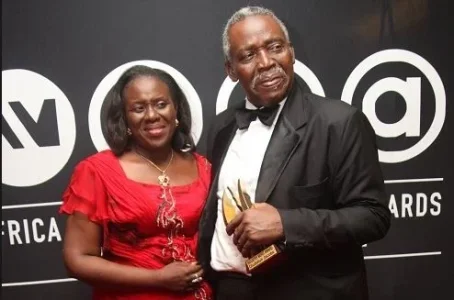 "With you we are always first. Thank you for all you have done for the industry…theatre …film…television.
"Here is to many more years of impact. Happy Birthday."