Blame poverty, social media, movies, anything but the fact remains that morality in several quarters in Nigeria is fast taking a nosedive.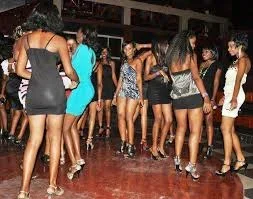 Recently, a Facebook page where Nigerian ladies share their nude photos for a chance to win N30, 000 was discovered.
According to Punch, the Facebook page was allegedly owned and sponsored by a Nigerian man who is based abroad.
The page was set up after its founder allegedly took advantage of a group he and another friend created on Facebook to ask girls for nudes, a source told Lailas Blog.
When he was confronted for asking members for nudes with overwhelming evidence, he allegedly left his friend's group, and set up his where he held nude photo contests.
However, this page has been taken down after it was reported to Facebook.
See some of the chats on the group below.