A military plane mistakenly has reportedly dropped a bomb inside the Rann IDP camp in Borno State, leaving many people dead.
The Rann IDP camp in Kala-balge Local Government Area caters for thousands of persons displaced by Boko Haram.
A source at the camp told Premium Times that at least hundred people were injured and needed to be evacuated to hospitals.
"Some humanitarian staff of Medicines Sans Frontiers and some staff of International Committee of Red Cross(ICRC) were also affected".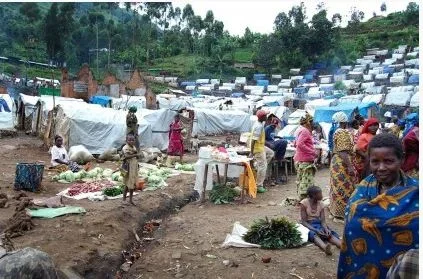 Premium Time said Tthe military spokesperson, Rabe Abubakar, a brigadier general, confirmed the incident but explained that it was an error that the military deeply regretted.
He explained that soldiers got information of movement of Boko Haram members and deployed ground troops and air cover to tackle the terrorists.
"It was the air support that mistakenly dropped the bomb".
Source: PremiumTimes
Last edited by a moderator: