At least 300 members of the Shi'ia sect were killed by the army, Human Rights Watch (HRW) has alleged, calling on President Muhammadu Buhari to halt human right abuses in the Nigerian military.
"The killing of hundreds of Shia Muslim members of the Islamic Movement of Nigeria (IMN), by Nigerian army soldiers from December 12 to 14, 2015, appears to have been wholly unjustified," HRW said in a statement.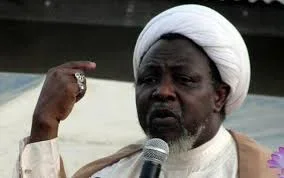 "Human Rights Watch interviewed 16 witnesses to the killings and five others, including local authorities, who said that Nigerian army soldiers fired on Shia Muslim members of the group at three locations in Zaria, in northern Nigeria.
"The army said its confrontation with the Shia sect members who had erected a makeshift roadblock near a mosque resulted from an assassination attempt on the army chief of staff, Lieutenant General Tukur Buratai, whose convoy was passing by.
"In an internal military document seen by Human Rights Watch, the army said protesters appeared to be taking up positions near the back of the convoy. Daniel Bekele, Africa director at HRW, said "the Nigerian military's version of events does not stack up," adding that the response of the presidency, that the situation is a military affair is shocking.