The police in London, United Kingdom has kicked off fraud investigations into alleged mismanagement of finances at Kingsway International Christian Centre (KICC), the church of popular Nigerian pastor Matthew Ashimolowo.
The
UK Guardian reports
that the criminal investigation by the City of London police followed a report of the Charity Commission which found KICC lost most of £5m invested by the former Charlton footballer Richard Rufus, a Ponzi scheme operator.
"Detectives from City of London police's fraud teams are investigating," an unnamed police spokesman confirmed, although no arrests have been made.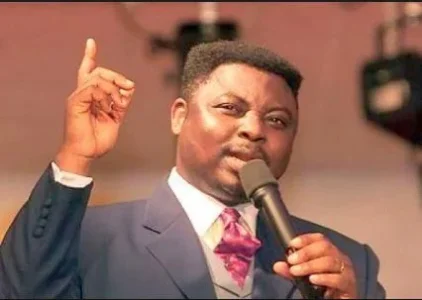 The Guardian reports that Charity Commission accused the church's former trustees who invested in Rufus' Ponzi scheme of "not exercise(ing) sufficient care" when they gave Rufus the church's money.
The Commission said they failed to check if Rufus had any investment qualifications or experience and gave little thought to the extraordinarily high rate of return the former Premier League footballer was promising yet concluded that his "personal guarantee makes this as safe an investment as any".
The church's chief operating officer James McGlashan said that Pastor Ashimolowo knew about the investment with Rufus but denied his being any part of the decision to invest the money as he was not a trustee of the KICC.
Related: Pastor Ashimolowo Denies Losing $5m to Ponzi Scheme