Residents of Wahab Close in Ejigbo in Lagos State, western Nigeria, were stunned by the drama that played out in their area after a pastor who sneaked into a man's house to make love with the man's wife was caught in the act.
The pastor, who had already pulled off his pair of trousers and soutane, ran out wearing only his underwear when the man, known as Vitalis Okere, barged into his home.
The action caused commotion in the street as the residents expressed shock over what happened.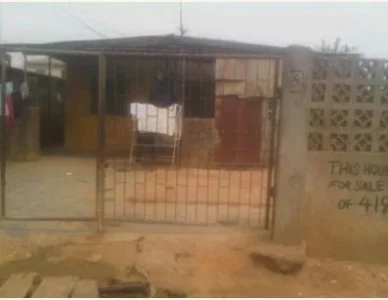 Okere then took the clothes and went to the police station and reported what happened.
The clothes were kept as exhibit at the station and Chidinma was asked to produce Victor who is now on the run.
When PM News visited the house where the incident happened, the eldest daughter who revealed the whole thing to their dad said her mom travelled to their village in Imo State on Wednesday over the matter.
Source: P
M News