A Nigerian pastor and accountant, Mr Samuel Kayode has been sentenced to 9 years imprisonment for defrauding the UK chain of Harberdashers Aske's school £4 million.
Kayode was earning a salary of £57,000 per year and was found guilty by Woolwivh Crown Court of obtaining £150,000 by theft and £3.95million by fraud on Friday.
He was arrested for stealing £4.1million of taxpayers' money and reportedly spending it on four women and luxury items which include a Mercedes, an Audi TT sports car and a £40,000 Infiniti.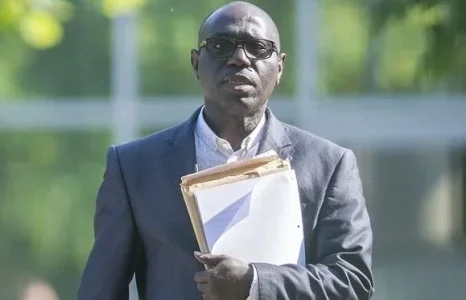 The 59-year-old was said to have also paid £98,000 a month out of the looted money to a private healthcare facility taking care of his dying wife and reportedly tried to blame the theft on the now deceased woman after his arrest.
According to evidence presented at the Court where he was arraigned, Kayode had been pulling off his scam for over seven years before he was caught, his case has been referred to as 'Britain's biggest ever education scam'.
The Haberdasher Aske schools have been able to recover £800,000 following the pastor's arrest.
- DailyMail