British media expressed their disappointment over President Buhari's broken promises saying the president's empty promises was exposed by the recent attack by the Islamist terror group – Boko Haram in Northern Nigeria.
The attack in the village of Dalori where three female suicide bombers detonated their explosive belts in the name of Boko Haram. Four hours later, after the jihadists had firebombed houses with local people locked inside where 86 men, women and children were dead.
The Independent Newspaper, an international news magazine recetly lashed on Nigerian President Muhammadu Buhari's overstated ability to stop the Islamists and a deadly attack in Dalori village which clearly shows that the fight with Boko Haram insurgency is far from its end.
According to
The Independent
report, the British media expressed disappointment over President Buhari's broken promises.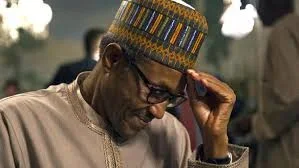 If President Buhari, "a straight talking military man" according to Mr Dowden, has had little time to cement changes in Nigerian society, he has been quick to laud apparent successes against Boko Haram.
In an interview at the end of last year, he said that the Nigerian army, criticised in some quarters for its ineffective performance against the insurgents, had "technically defeated" Boko Haram.
It is true that the military has enjoyed a number of successes, and Nigeria's regional standing has gained currency – there is now more cooperation between Nigeria and its neighbours. But, as the attack in Dalori shows, the fight is far from at an end.
Culled From
The Independent UK