Albert Emmanuel Ajogbor, who was incarcerated in the Kirikiri Maximum Security Prisons, has proven true his passion for education as he bags a degree despite his state.
The inmate of Kirikiri Maximum Prisons in Lagos bagged a degree in Theology while under incarceration.
Ajogbor, who was incarcerated in 2004, was presented with his degree certificate at the prison on Thursday.
Mr Seye Odutan, the deputy Controller in-charge of the Kirikiri prisons, said the feat recorded by Ajagbor followed the establishment of a West African Examination Council centre at the facility.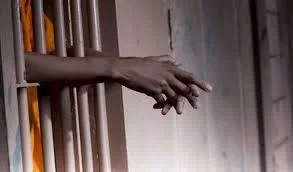 He said that before now, it was challenging and risky, taking the inmates out to designated centres for the examination, while most inmates wishing to study had no such opportunity.
"The prison is a reformation and rehabilitation centre, not just necessarily a place to keep offenders in custody. We are aware of the importance of education in the lives of individuals and that includes those in incarceration."
"We are happy to get this place approved as a centre for WAEC organised examination which was flagged off in 2015.
Also, the Prison's welfare officer, Rasheed Ogundare pleaded with the Federal Government to post teachers to prison schools.
- NAN