All Progressives Congress (APC) Senator Isah Misau, who represents Bauchi Central district, was allegedly attack by irate youths on Saturday in the Ningi area of his constituency, according to two eyewitnesses.
One of the youths at the scene of the attack told SaharaReporters that the incident occurred at about 4:45 pm at Manu Primary School in the town.
An eye witness, named Isa Sa'ad, said Senator Misau was attacked because of his support for the embattled Senate President, Bukola Saraki, who is under pressure to resign because of his ongoing corruption trial at the Code of Conduct Tribunal. Mr Sa'ad also said Ningi youth attacked Misau due to his opposition to President Muhammadu Buhari, shouting that "anybody supporting Saraki is anti-Buhari."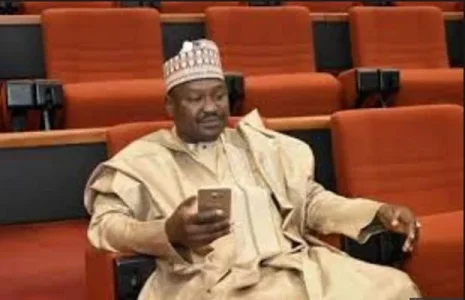 According to the source, Misau, the son of an Assistant Inspector-General of Police, who died during the National Conference organized by Goodluck Jonathan administration, had not visited the town since winning his election. He said that things got uglier when three youngsters physically rough-handled the Senator, who fled and was later saved from the youths by the chairman of the All Progressives Congress (APC) in the locality.
The party chieftain was said to have smuggled him out of the area in a small car. While being driven away, with the youths chasing the vehicle and hurling objects, Misau was said to have kept promising to change his ways.
- NAIJ/SaharaReporters