Alhaji Haruna Usman, Chairman of the Kaduna state chapter of the Miyetti Allah Cattle Breeders Association of Nigeria (MACBAN), on Tuesday, March 21, accused soldiers of killing 17 herdsmen in Southern Kaduna.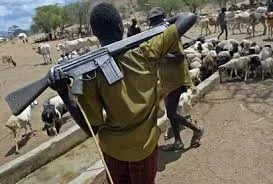 Speaking in a telephone interview with THISDAY yesterday, Usman said "they invited the security personnel to come and intervene in the issue, but when they came, they started killing Fulani people. They killed about 17 and burnt about 47 houses.
"It is not the indigenes of the area that killed the Fulanis, the military men killed them. So it is the government that killed them and I don't know the reason.
"The military men burnt their homes and killed them. In fact, one old man, almost 75 years old, was shot on the leg, he has only one leg, they shot the other leg.
"Yesterday (on Monday), I called the Garrison Commander to inform him about what was happening, he said he was going to check and contact the Commanding Officer of the area, but we have not spoken since then."