Decomposing bodies of Nigerian soldiers killed on April 18 during Boko Haram ambush in Gubio, Borno state, are yet to be retrieved.
A soldier at the war front who pleaded anonymity told TheCable.
The soldier said Gubio, a local government, is the "nemesis" of Nigerian troops as the insurgents are still fully in control, despite the successes recorded since President Muhammadu Buhari came to power.
He said only 15 bodies of the slain soldiers were recovered, with the actual figures of the casualties yet to be made public.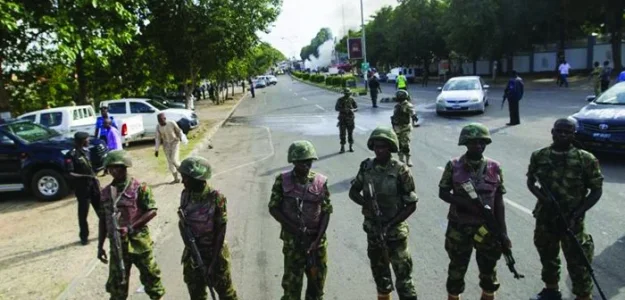 The soldier said it was impossible for the Nigerian military to penetrate Gubio because of the insurgents' "superior fire power", although he said successes have been recorded in other local government areas of the state.
But a spokesman for the army has described the soldier's claims as "false".
He explained that some of the soldiers who quickly run to give false information to the press were the ones running away from battle.
Usman described them as "cowards".
Read More via
TheCable