Former President, Nigeria Labour Congress, NLC, Comrade Hassan Sunmonu in an interview with
DailySun
said that the failure of the governors to pay workers salaries amounts to crime against humanity.
The Septuagenarian Labour Leader who also served as General Secretary, Organisation of African Union Treaty, OATTU for several years also spoke on other national issues including the crisis in the NLC, pipeline bombings in the Niger-Delta, bail-outs for states among a others.
He said: "It is an unfortunate development. It is sad that Nigerian workers are being subjected to hardship as a result of the failure of the governors to pay salaries. What a shame, if over 20 out of 36 states can't pay the salaries of workers running into several months in many states".
"My take is that nobody should be blamed but the governors themselves. When the going was good, did the governors make any provision for the rainy day? Many of them became too over-dependent on monthly allocation from Abuja to the extent that they neglected other avenues of making money. It is unfortunate that it is the workers that are being made the scapegoat.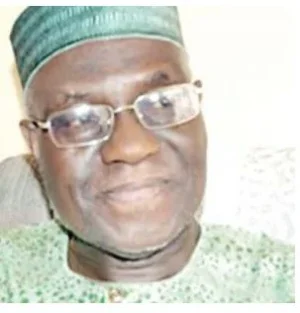 "Any states that depends on bail-out should be scrapped -such states have no reason to exist. We should even abolish all the 36 states and collapsed them into six regions just as we have the six geopolitical zones.
"With six states in each region, the regions will become more vibrant, and all these problems will stop. We should also jettison the present presidential system we are practising. It is too costly. It is too expensive. We should return to the parliamentary system to save costs.
"It may sound unbelievable, but in reality, most of the states in the present 36 states structure are more or less glorified local governments.
Bail-outs is not and can never be the answer to the present problem. There will be no end to it", he said.