The National Association of Nigerian Students (NANS), has called on the Federal Government to provide adequate medical facilities for members of the National Youth Service Corps (NYSC), stressing that it was lamentable that young people should lose their lives while serving their fatherland.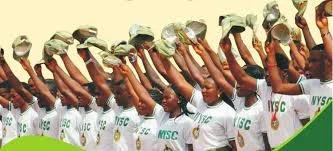 In a statement by its President, Comrade Chinonso Obasi, NANS, urged President Muhammadu Buhari to direct the Director General of NYSC, General Sule Kazaure, to expeditiously look into the deplorable conditions of NYSC camps with a view to providing adequate medical services.
Obasi said he was pained to receive yet again another report of a corps losing her life due to common ailment that could have been addressed by good medicare, pointing out that the death of Mr. Ukeme Monday in Zamfara happened two days after Miss Ifedolapo Oladepo died in NYSC camp in Kano.
Blaming the two untimely deaths on negligence and lack of proper medical services, the NANS President, wondered why it was becoming too hard for government to take proper care of Nigerian youths, despite the huge monetary allowances enjoyed by officials of government.
"It is unthinkable and sad that a common ailment like diarrhoea should kill a first class graduate. After toiling amidst very excruciating economic and social conditions to get some education, young Nigerians are left to die as if they were being trained for death," Obasi lamented.