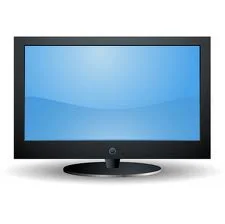 With just a day to the commencement of the 2014 FIFA World Cup tournament in Brazil a report by the News Agency of Nigeria reveals that technicians are in a race against time to fix people's television sets.
It is a tournament that most people want to see and owing to the fact that local stations will be televising most of the games,people would want to watch live games in the comfort of their homes.
A look at the boisterous city of Onitsha,Anambra state showed that most of the technicians are battling to meet the demands of their customers.
James Okafor, a repairer on Upper Iweka Road, said the business had improved, adding: ``I wish I can divide myself into four to meet my customers' demands.
``I make up to N50,000 each day repairing about 20 faulty tubes.
``And you know most of the problem of plasma TV is with the panel or its computer fibre setting and framework,'' Okafor said.
While Obinna Unachukwu, a repairer on Old Market Road, said he had been sleeping in his shop for the past week to meet the customers' demands.
``The money had been coming in its thousands and it is a good one.
``But it had been tasking for me for the past eight days; I have not gone home and most times, I work till midnight,'' Unachukwu said.
Obinna Offor of the International Electronics Market, Onitsha, attributed the rush for repair of television sets to the craze for the World Cup.
He said most of the customers were willing to pay with less bargaining.
``For the past three weeks, the issue of abandoning repaired sets had stopped; our customers are now ready to pick their sets as soon as it is tested okay,'' Offor said.
While Wasiu Salami, a viewing centre owner in Nkpor, on the outskirts of Onitsha, said he came to get his three sets ready for the World Cup.
``I know the fees to sharpen their colours and sound outputs are high at N8,000, but I have no alternative.
``I have expanded my centre to accommodate more clients during the World Cup,''
Photo Credit: it023.com