The National Drug Law Enforcement Agency (NDLEA) has announced that 48 year-old mother of three children; Mrs. Saidat Bola Hassan presented a mild drama at the Nnamdi Azikiwe International Airport (NAIA) Abuja when she allegedly vomited 15 wraps of white powdery substances that tested positive for cocaine.
According to the spokesperson for the National Drug Law Enforcement Agency, Mr. Mitchell Ofoyeju, the incident took place at the central screening section of the departure hall during the screening of passengers on an Egypt Airline flight to Jidda, Saudi Arabia en-route Cairo.
It was learnt that when officials realised that what Hassan had vomited was cocaine, they placed her under observation till she excreted 65 more wraps of the drug.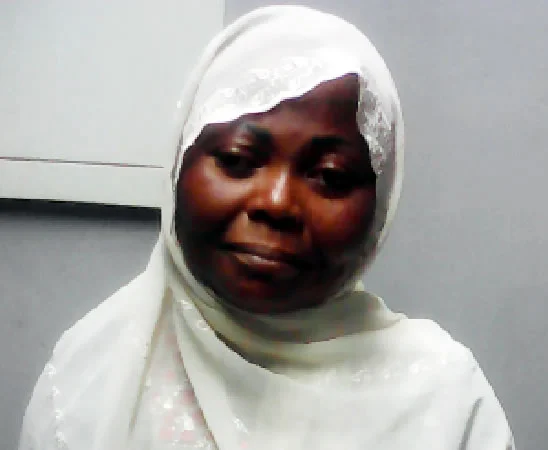 Photocredit: PUNCH / saidat hassan

"She was immediately apprehended by NDLEA officers, who later discovered that she had ingested 80 wraps of cocaine weighing 904 grammes," Ofoyeju said.
Hassan, who told officials that she is a native of Idiroko, Ogun State, but resides in Lagos Island, explained that she is a business woman who deals in clothing materials.
She said in her statement, "I buy my goods from Ghana. I was introduced into the drug business by a friend and business partner. The drug was brought from Abidjan, Ivory Coast and we were supposed to share the proceeds equally.
"Until my arrest, I never knew that the cocaine I ingested could have led to my death in Saudi Arabia. I thank God for keeping me alive."
- PUNCH
Last edited: