A woman who burned a man's legs and genitals with a hot iron during sex has been jailed for nine years.
Kenya Alozie, 31, was having sex with a man in his 30s at an address in Plumstead, south-east London, on May 15 when she used a hot iron to assault him in what police describe as a "calculated attack".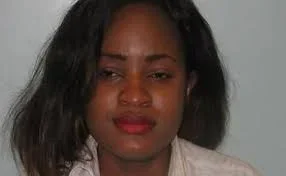 She also attacked the man with a broken bottle causing him a number of serious injuries including deep cuts and burns.
At the time of the attack, Alozie's student visa, that she obtained to study at Coventry University, was due to expire and she was due to return to her family in Nigeria at the end of May.
"Alozie committed a calculated and pre-planned attack. She ensured she had a broken bottle to hand and a hot iron to strike the victim and seriously harm him. The sentence imposed clearly reflects the seriousness of this extremely violent attack" – Greenwich police source said.

Source