A Nigerian woman, Edigin Vivian was yesterday sentenced to life imprisonment in Tanzania after being found guilty of trafficking drugs worth Sh289 million, The Citizen reports.
Justice Aishiel Sumari convicted Vivian of trafficking 797.56 grams of cocaine worth Sh39.8 million, through Kilimanjaro International Airport, KIA.
Vivian said she carried the drugs because life had become too tough for her with four children with nobody to cater for them.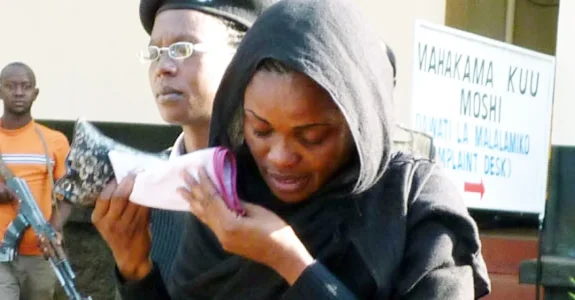 She, however said she would appeal against the sentence.
The judge said the prosecution had proven beyond any reasonable doubt that the accused had 15 capsules filled with cocaine in her luggage, and had swallowed 48 others, which she later passed out.
Justice Sumari said the sentences should serve as a deterrent to others, stressing that drugs were a scourge that was destroying society.
He said no effort should be spared in fighting the menace.