Ghana's former President, Jerry John Rawlings, says it is unfair for Nigerians to pray for President Muhammadu Buhari's death.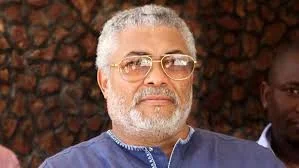 Rawlings made the remark while receiving Nollywood Veteran actor, Pete Edochie. He said, "It is unfortunate that the cost of living in Nigeria appears to be suffocating the people.
"So while some are praying for his health, unfortunately, some are praying he wouldn't come back.
"Rather than blame Buhari, we should be blaming the extent and depth to which corruption had gripped Nigeria.
"But I guess you need a creative team that would know how to resolve the economic situation of the country without possibly undermining the cost of living of the people.