General Superintendent of the Deeper Life Bible Church, Pastor Williams Kumuyi, has described President Muhammadu Buhari's fight against corruption as a step in the right direction which should be supported by all Nigerians.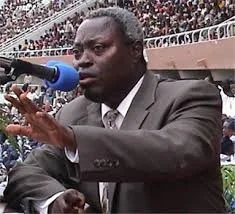 Kumuyi said this in Aba, Abia state on last Sunday during a unique combined worship service of the church at the Abia State Polytechnic playground, said "I am a layman when it comes to politics. But from what we can see, I believe that the President is in the right direction and if we support him with our comments and in other ways, I believe that we will see corruption brought down very quickly."
The Church can help the President in the fight against corruption by teaching members to shun evil conducts and contribute positively to the progress of the country, he said.