The Centre for Social Justice in Abuja on Monday said the 2016 budget contained N668.8bn expenditure that was "frivolous, inappropriate, unclear and wasteful".
The Lead Director, CSJ, Mr. Eze Onyekpere, said the fiscal document should be reviewed in order to remove all the expenditure that would not impact positively on the lives of the people.
Some of them are purchase of vehicles, welfare packages, software, computers, uniforms and clothing, refreshment and meals and subscription to professional bodies.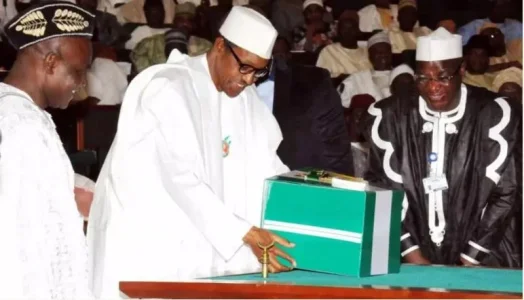 Others, the CSJ listed, are maintenance of office building/residential quarters, budget preparation, rents and absence of price database.
Giving a breakdown of some of the expenses that made up the unclear expenditure, Onyekpere said for the State House, for instance, the sum of N3.91bn was allocated to annual reporting maintenance of Villa facilities while N618.6m was budgeted for installation of electrical fittings.
Other expenses that the group considered as wasteful are N272m for upgrade of mechanical power line, N322.4m for linking of cable to drivers' restroom at the Villa and N213.8m for linking of cable from the Guest House to generator house.
He added, "Despite the provision for the maintenance of Villa facilities, this huge sum is being considered for the same location.
Read more:
PUNCH