The Deputy National Leader of the Northern Elders Forum, Dr. Paul Unongo, has said that former President Goodluck Jonathan should be probed over the $2.1bn arms deal.
Unongo, said the former President should be jailed if found to have corruptly enriched himself in the $2.1bn arms deal and refuses to refund his share of the loot.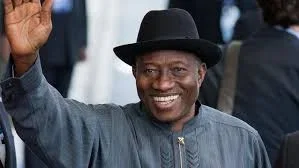 Unongo, however, said the former President deserved consideration for conceding defeat in the last general elections and by helping the country to avert an impending national crisis.
Unongo also added that the Federal Government had not ordered the arrest of Jonathan because the government 'was trying to be careful and abide by the dictates of the law in order not to be seen as dictatorial'.
He said, "I think President Buhari is trying to be careful in not summoning Jonathan so far. I don't believe there was an agreement President Buhari had not to probe Jonathan as being reported."
Source:
PUNCH