One of the Nigerian Air Force (NAF) chiefs implicated and detained under house arrest at Niger barracks, Abuja, in the $2.1 billion arms deal has returned N66 million of the N90 million, allegedly traced to him, to the Economic and Financial Crimes Commission (EFCC).
Related: Nigeria Will Burn If I Open Up on Arms Deal - Jonathan's ex-ADC
Consequently, the officer, a Principal Staff Officer at NAF Headquarters, was released from detention and asked to go and look for the balance of the money.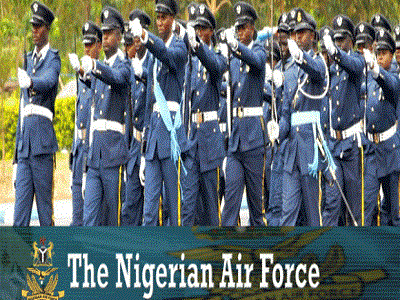 According to Vanguard, an EFCC source, however, said this did not mean he is completely exonerated.
Related: Nigeria's Arms Deal: EFCC Arrests Amosu's Wife, Recovers $1m In Soakaway Pit
Meanwhile, the wife of a former Chief of the Air Staff, Mrs. Lara Amosu, detained overnight by the EFCC, has been freed. Vanguard gathered that the wife was detained following certain accounts related to her husband, being investigated in connection with the $2.1 billion arms cash, allegedly traced to her.