The International Criminal Court, ICC, at The Hague has acknowledged that it is considering petition submitted to it by a human rights lawyer, Mr Femi Falana, SAN, over alleged crimes against humanity committed in the context of the arms procurement scandal.
The ICC revealed this in a letter dated February 1, 2016 with reference: OTP-CR-32/16 and signed by Mark P. Dillon, Head of Information & Evidence Unit of the ICC.
The letter read in part: "The Office of the Prosecutor of the International Criminal Court acknowledges receipt of your documents/letter. This communication has been duly entered in the Communications Register of the Office.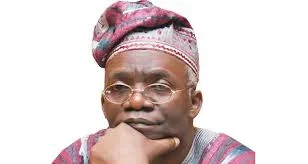 "We will give consideration to this communication, as appropriate, in accordance with the provisions of the Rome Statute of the International Criminal Court."
Falana had in a petition dated January 19, 2016 requested the ICC to "investigate allegations of crimes against humanity committed against the Nigerian people by some former and serving military as well as public officials and private persons who engaged in the criminal diversion of $8 billion earmarked to procure equipment for the armed forces to fight insurgency."