The banking industry is seriously reacting to economic squeeze by downsizing their staff roll in order to survive.
Skye Bank sacked about 175 workers, Diamond bank sacked 200, saying the sacking of the 200 workers was in line with its strategic plan to drive shareholders' value. while Access Bank sacked 1,110 in January. Similarly, Enterprise Bank offered 140 staff whose performance fell below the satisfactory level an option to resign or be thrown out.
The parent company of First Bank, FBN Holdings, has also revealed plans to cut down its workforce by 1,000 staff.
Ecobank had earlier planned to fire 1,400 workers but later reconsidered the issue and then sacked 1,040. To this extent, the bank converted about 200 outsourced personnel to permanent staffs of the organization.
"The bank, in its renewed drive for optimal performance, has in addition realigned certain roles bank wide to ensure improved efficiency," said Charles Kie, the managing director of Ecobank.
According to a business analyst, Boason Omofaye, on his social media account: "This is the first time in known history that Nigerian banks are shedding staffers by several hundreds due mainly to economic headwinds".
He thereby call for anyone taking serious note and ready to do something serious - not those grandstanding with don't sack talks.
For the banks, the full year financial results for 2015 and the interim results for first quarter of 2016 showed a massive degradation of their balance sheets and the tumbling of top and bottom lines in their profit and loss accounts. Even the Central Bank of Nigeria (CBN) recently warned of impending danger if the declines continue this year.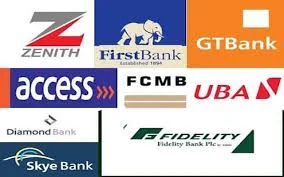 According to the Nigerian Bureau of Statistics (NBS), rising unemployment and under-employment rates came to 31.2%, with over 500,000 jobs lost in the first quarter of 2016 alone. This bodes the potential danger of social instability engulfing the entire country. The government can hardly stand the escalation of the situation.
President Muhammadu Buhari's current economic policies are similar to those he promulgated during the military regime he led in the 1980s, a former Minister of Education and social critic, Oby Ezekwesili, said at a recent The Platform, a public policy forum in Abuja.
She urged the President to sit with his team and look at the economic evidence that speaks loudly.
"It's time to sit back and review the well-intended idea of command and control economic principle".
The federal government has also directed banks and financial institutions in the country to halt the wave of mass sack of workforce in their eatblishments.
The government, through the Minister of Labour and Productivity, Chief Chris Ngige, said that it is discussing with the institutions with a view to finding solutions to the problems plaguing them.
Last edited by a moderator: