A new political party known as Alliance for Feminine Agenda (AFA) has sprung up with former first ladies and ex-governors queuing behind it ahead of 2019 general elections.
Some of the politicians who were at the inaugural meeting held in Abuja at the weekend were:
1. Former spokesman to President Muhammadu Buhari in the defunct Congress for Progressive Change (CPC), Chief Denis Aghauya,
2. A chieftain of the ruling All Progressives Congress (APC) Abdullahi Jabi,
3. Hajia Halima Turaki,
4. Florence Wogu,
5. Gladys Abubakar,
6. Hajia Binta Umar,
7. Hajia Gambo Abubakar,
8. Hajia Jumai Lawal Yusuf,
9. Princes Thomas.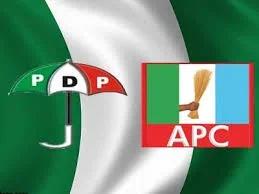 The promoters of the new party said they have reached out to prominent Nigerians like former first lady, Patience Jonathan, former Minister of Finance, Okonjo Iweala, former Minister of Petroleum Allison Madueke, and many other women to join the feminine party.
The new political association said it would approach the Independent National Electoral Commission (INEC) in the next seven days for registration.
Speaking on the ideology of the yet-to-be registered political party, Aghauya, who presided over the meeting, said the focus would be to mobilise energies in women and youths in the country.