The Kwara state chapter of the ruling Peoples Democratic Party, PDP have accused former Sports Minister, Mallam Bolaji Abdullahi, of being a mole in President Goodluck Jonathan's government; PUNCH reported.
Abdullahi who recently defected to the All Progressives Congress, APC is said to have secretly registered as a card-carrying member of the APC in Kwara State five months before President Jonathan fired him.
In a statement, PDP Kwara State Publicity Secretary, Mr. Rex Olawoye said "His latest 'open declaration' was only a façade to deceive unsuspecting members of the public. This development has therefore evidently confirmed the fear of well-meaning Nigerians, who raised the alarm then that Mallam Abdullahi, was planted in the cabinet of President Goodluck Jonathan by the opposition APC to sabotage the government of Nigeria from within. The good news, though, is that he was spotted by the Presidency way before he could do further damage to the government he pretended to be serving.
"On national development, there is no worst case of self-indictment than that of a man who served for an upward of four years as a Commissioner of Education to now turn around to lament over the quality of education in the state, and by extension, the country at large!
"What can Abdullahi point to as his concrete contributions to the socio-economic development of Kwara State in the last eight years that he presided over critical state and federal ministries and parastatals? How has he impacted on the lives of his people within the period that he held sway as both minister in charge of sports and the youths ministries?
The statement further added that the PDP was grateful for the defection as "Abdullahi is a liability to any political party that he joins".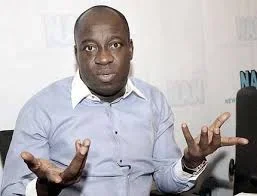 #PDP #APC #Kwara #Abdullahi