The much-talked about mega party appears to be taking shape as the proponents were said to have recently adopted the name Action Democratic Party of Nigeria (ADPN).
The name, according to Nigerian Tribune is to be unveiled at a strategic meeting scheduled for Abuja on Monday, December 19, sources close to the party said on Friday.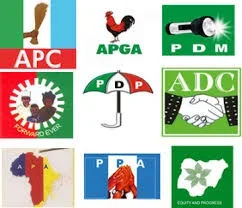 It was gathered that the name, Action Democratic Party of Nigeria, was being proposed to take care of all interests in the proposed mega political coalition.
Sources say the leaders of the Peoples Democratic Party (PDP), the All Progressives Congress (APC), the Labour Party (LP), Accord Party (AP) and the Peoples Democratic Movement (PDM), among others, were the brains behind the emerging political front.
"The idea is to showcase the rebirth of politics in Nigeria by launching a solid party with bases across the geopolitical zones. The party would be so broad-based to the extent that very few political structures can withstand its spread," a source in the know said.