Oil disruption that has pushed production to the lowest in 20 years, as attacks against facilities in the country increase in number.
According to Bloomberg, Chevron Corporation said on Friday it had shut down about 90,000 barrels a day of output following an attack on an offshore platform that serves as a gathering point for production from several fields.
On Wednesday night, Nigerian oil production had fallen below 1.7 million barrels a day for the first time since 1994, according to data compiled by Bloomberg.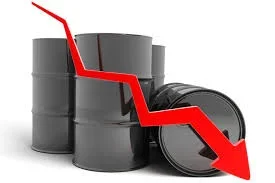 "This is some very, very sophisticated brazen attack," said Dolapo Oni, the Lagos-based head of energy research at Ecobank Transnational Inc. "It is a resurgence of militancy. These guys don't seem to be after money. They just want to frustrate the government."
The fresh round of attacks come after President Muhammadu Buhari vowed to stamp out corruption and oil theft in the Nigeria delta region areas.
Chevron said it shut down its Okan offshore facility after it was "breached by unknown persons" and had sent "resources to respond to a resulting spill." The facility, which feeds crude and gas into Escravos, one of the country's largest export facilities, is jointly owned by the U.S. company and state-owned Nigeria National Petroleum Corp.
-
Bloomberg
Last edited: