One of Nigeria's online travel companies, Wakanow has announced plans to formally launch commercial operations in the UK as part of its efforts for global expansion and in a bid to consolidate its foray into Europe.
Wakanow, which already operates commercial offices in Nigeria and Ghana as well as service outlets in Dubai and the UK said it will launch its office in the UK, showcasing a cutting-edge booking portal that will offer flights and hotel bookings and Transfers/Protocol services, for intra-Europe travel as well as for outbound travel into Africa.
The company said the UK booking portal will ride on the crest of its well-tested innovative technologies and service excellence to extend the traditional African warm welcome to millions of travelers looking for efficient and well-priced travel packages into and around Africa and Europe.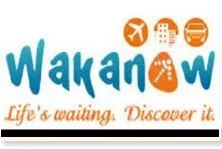 Founder and Group Managing Director of Wakanow, Mr. Obinna Ekezie, said the new addition to the fast-growing travel brand would allow the company to serve the European markets and demonstrate its capacity to compete favorably on the global stage.
He explained that currently, a good number of bookings on the Wakanow Nigeria booking portal, were coming from the UK and other countries outside of Nigeria and it was therefore a natural progression for Wakanow to cater for this market.