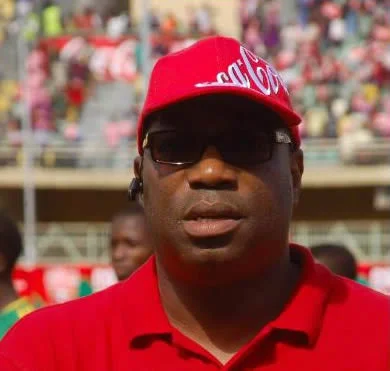 President of the Nigeria's Table Tennis Federation(NTTF) Wahid Oshodi believes that the country is gradually finding its lost glory in the sport.
Table Tennis used to be a stronghold for Nigeria,but down the years the country has struggled to perform on the international stage.
But with some of the players now playing regularly on international tours and hosting inter-continental championships like the Lagos Classics,the Nigerian players have been given the platform to compete with the best.
The men's Table Tennis team this week defeated India to win bronze at the ongoing 2014 Commonwealth Games.
"We're on our way back!"Oshodi said. "The future is bright and we believe that hardwork remains the only way to the top.
"There is still a lot to be done. We need to improve on playing abroad and invest on coaching as well as invest on young players.
"The future of the game lies with the youths and we need to develop it to replace the likes of Toriola who have done absolutely well for Nigeria", Oshodi was quoted as saying on Vanguard Sports.