The National Judicial Council (NJC) has rejected the resignation letter tendered by Adeniyi Ademola, a judge of the federal high court, Abuja, saying he was recommended for sack.
Ademola was one of the judges whose home was raided by operatives of the Department of State Services (DSS) in October 2016.
The judge tendered his resignation earlier on Thursday but did not state his reason.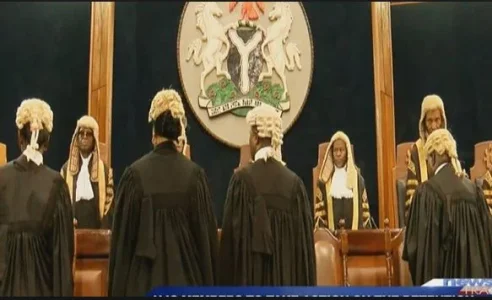 But in a statement on Thursday, Soji Oye, spokesman of the NJC, said council had already recommended Ademola for compulsory retirement, describing his resignation was an "after-thought."
"The public is hereby informed to disregard news circulating on some news media that Hon. Mr. Justice Ademola has voluntarily retired. The purported voluntary retirement is clearly an afterthought as Council had taken action before his decision to forward any voluntary retirement letter," the statement read.