The Nigerian Liquefied Natural Gas Ship Management Limited, a subsidiary of the Nigeria LNG Limited, has slash Seafarers salaries by 50 per cent with effect from September 1.
The decision is said to be in response to the more than 60 per cent reduction in the company's revenues occasioned by the drop in the global oil price, which has fallen from $140 to about $40 per barrel in the last one year.
The Manager, Nigerian Content, NLNG, Mr. Charles Okon, confirmed the review of manning levels and wage scale for officers on the Bonny gas transport vessels.
The decision, he explained, was taken to minimise the need for staff lay-offs as had been the case in several companies in the industry.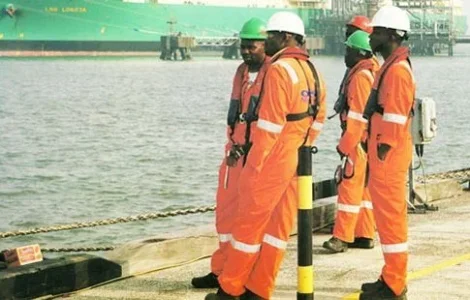 He stated that the company's Nigerian officers' dollar- denominated wages, upon conversion at the existing rates, far exceeded wages for their peers who were being paid in naira.
Meanwhile, Shell Petroleum Development Company of Nigeria Ltd has declared force majeure on gas supply to the Nigeria LNG's export facility on Bonny Island.
Force majeure is a legal clause that allows companies to cancel or delay deliveries due to unforeseen circumstances
The oil major said the force majeure was declared on August 8, 2016, following a leak on the Eastern Gas Gathering System pipeline through which it supplies the bulk of Shell's gas to NLNG.